Oh my, blog-readers. What has become of me? Those of you who saw me at Blogfest on Saturday will know I've ventured into the murky world of....pleather.
I'm blaming it on the change of season.
I'm blaming it on my magnetic attraction to wipe clean fabrics.
I'm blaming it on my birthday resolution to get out of my wardrobe rut.
Anything but the brutal possibility that this might be the first whispers of an impending mid-life crisis...
I don't know about you but since having kids my fashion compass is out of whack. When it comes to shopping I don't know where I'm going, what I'm looking for when I get there and - most worryingly - what I'll look like when I stagger out, crazed with changing-room rage and already doubting I can pull off my panic purchase.
I'm desperately seeking a shop I can relate to. Just one haven where I can walk in, arm-sweep the rails and instantly pull together an outfit that makes me feel like a fashion-forward yet in no way try-hard version of 'me'. Not much to ask, is it?
Topshop used to be my destination shop but these days high fashion leaves me feeling low. Check out this horrific fashion ad I came across earlier this year.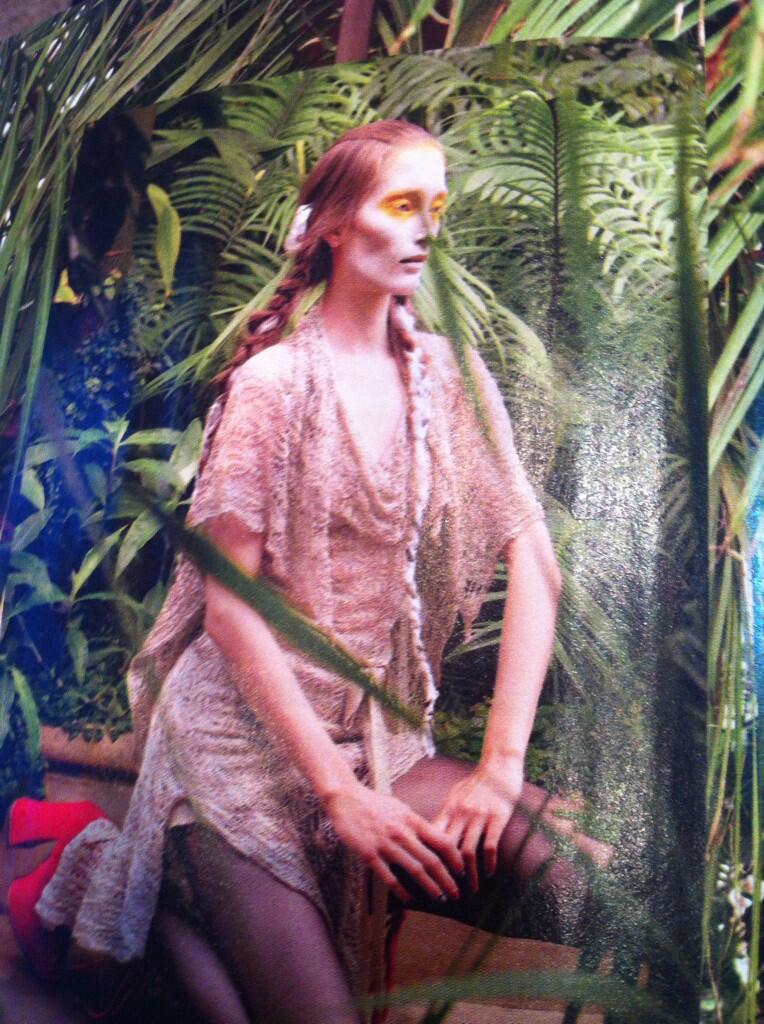 I mean, Is this where we're at people? #deathwarmedup
The mummy uniform of Fatface, Whitestuff and Boden look great on other people but makes me feel frumpy. And I'm still not ready to 'invest' in 'capsule classics'. Yawn. No, fashion designers, calling your clothes 'pieces' and wrapping them in tissue paper at the checkout doesn't make it OK to charge £70 for a plain cotton T shirt. Likewise, calling neon a 'pop of colour' doesn't make it any more wearable
Which is why I've found myself in a clothing no-woman's-land, lurking in imitation fabrics cos I'm not sure of the real me. I can't commit to a new 'look.' I don't have a signature style. Until I find one I'll be slumming it in a mish-mash of
charity
vintage finds and calling it eclectic...
And so, the big question. Do earthmothers wear pleather? I'm desperately trying to channel my inner rock chick but all I can think about is
that
friends episode. 'People like Ross don't wear leather pants.'
And another thing, Ross isn't wrong. I'm a total hot-ass in these pants. Not always in a good way....
I'm sweating it out in the name of fashion but what do you reckon readers? It's time for a Pleather Poll. Are my pants...
a) Going to hell for pleather?
OR
b) All pleather, no pain?
You decide...